Grow With Us
The Cardiac and Vascular Institute (TCAVI) is an exceptional cardiology group currently caring for over 50,000 patients in beautiful North Central Florida. Our physicians are passionate about comprehensive cardiovascular care believing in a team approach to care for our patients. With leading-edge technology, TCAVI provides you with the ability to grow within your own area of expertise, and make a difference in the communities we serve.
The Practice
Twenty-two (22) multi-disciplinary physician team, 11 PA/NP's, 150+ support staff. Certified Great Place to Work®.
Three office locations including a state-of-the-art Outpatient Based Lab/Ambulatory Surgery Center.
Comprehensive cardiology practice including services for complex high-risk interventional program, a nationally recognized structural heart program, a nationally recognized peripheral vascular and critical limb ischemia program, electrophysiology, cardiac rhythm management, dedicated heart failure team and hypertension clinic.
Robust research foundation with national and international recognition for our research achievements.
Excellent hospital relationships.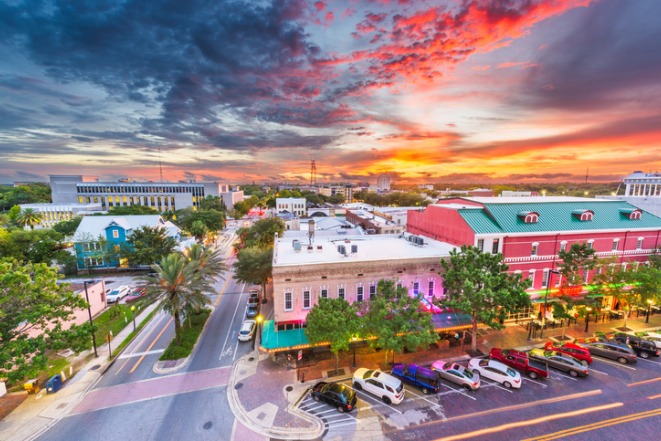 Our Community & Lifestyle
Collegial team relationships. Lifestyle friendly work-life balance.
Attractive work schedule / Limited call shifts / Excellent CME allowance.
Comprehensive insurance and retirement benefits.
Our mid-sized communities are destinations for cultural amenities, entertainment and sports with nearby access to international airports.
Booming economy with diverse populations.
Home to the University of Florida. Centered between Orlando, Jacksonville, Tallahassee and Tampa. Our college town vitality, outstanding natural beauty and great location make us one of a kind – a place where nature and culture meet.
We value diversity and there is true camaraderie within our group. You will have partners who have a wealth of experience in all the specialty areas of cardiology. We invite you to join our team and share our vision.
If you are interested in joining our world-class team, contact: